2021 Best Call Recorder Applications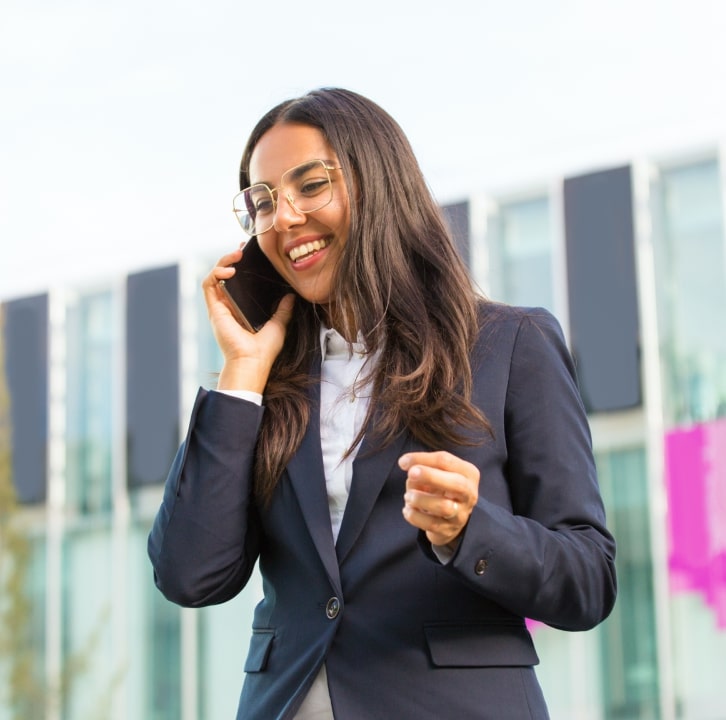 The call recorder helps you stay calm while you are talking on the phone. This means that you do not need to question the interlocutor or run around in search of a piece of paper and a pen. You are sure that the conversation will be recorded, and you can listen to it at any time. It saves time and nerves and also helps you to be at ease during a call.
A few years ago, people used ordinary voice recorders to record a call. However, this is inconvenient because the record cannot be published or edited immediately. Over time, a function of recording calls began to appear in some smartphones. However, it is unprofessional and you will not get a high-quality recording.
In 2021, we recommend using call recording applications. This is a great opportunity to record and manage telephone conversations. In most cases, you need to press one button, and subsequent conversations will be recorded. Besides, developers have created many call recorder apps, especially for iOS users. Be sure that your data remains safe and hidden from strangers.
Let's get to know the top applications for call recordings at the moment. We will analyze the pros and cons of each application and explain the principle of their work. However, to start with, let's figure out why you need an iPhone call recorder.
What Problems of Mine Will Solve a Call Recorder?
Perhaps you think that a call recorder is only necessary for businessmen, lawyers or accountants. This is a misconception, as journalists, students, and even mothers on call recorder apps decree will also benefit. Here are the problems that the recorder solves:
Confidence. You know that you can refer to the words of a specialist if his words are spelled. This helps to relax and keep the conversation at ease.
Calm You do not need to look for a notebook or open notes on your phone to write down the title of an article or law. This is especially important when talking on a legal topic.
Speed. If you conduct interviews, it saves time on making notes. After the call, you can publish recording or turn the recording into text.
As you can see, you can get a lot of advantages using the call recorder. Let's discuss what features the Call Recorder Application should have.
How Should I Choose the Right Call Recorder?
Recorders who can only record calls are in the past. You need the ability to crop, edit, and share your recording through communication channels. A plus is the presence of a trial period during which you test the application and determine whether it suits you or not.
So, what are the parameters to choose a call recorder app?
Top position in the ranking
Pay attention to the detailed reviews that describe the pros and cons of the application. Commentary should be reasoned, and evaluate the recorder honestly. View the first and last name of the user and the rating that he gave. Please note that reviews with one or five stars may be purchased or biased.
Top apps have at least 500 reviews and 1000 ratings. Use those call recorders that have a rating of more than 4.2 points. Also, browse the heading of questions and answers. Ideally, managers should answer customer questions or negative feedback.
Advantageous subscription plans
Call recorder apps are divided into two groups:
Those who charge for a certain period of use. Usually, you have the opportunity to buy a subscription for a month, three months or a year.
Apps that require payment for every minute of recording. It looks attractive as prices start at $ 0.50 per minute. However, you will pay much more if you record calls lasting more than 10 minutes.
The optimal solution would be to choose an app with a long subscription. So you can count on any duration of the conversation because payment is made once.
No limits for calls duration
Professional call recorder applications for iPhone do not set limits on the number of recordings or the duration of each recording. You should feel free and confident without checking the duration of the call. Choose an app that holds as many recordings as your iPhone can hold. Otherwise, you may lose some important information.
Two-way work
Forget iPhone only records outgoing calls. You need to feel confident while taking calls. Professional call recorders record both outgoing and incoming calls. Don't settle for less.
Instant start
Choose a well-optimized record app for your iPhone. This should work by pressing the "Record" button, without causing delays or malfunctions in the smartphone. Pay attention to the smoothness of the software and the convenience of switching between applications. The program should run in the background, without requiring intervention.
Privacy and security
You must find usage and privacy policy. This should contain security guarantees for your data. This way you can be sure that the recording of the conversation will not be heard by third parties. Besides, you are free to ask for an application usage policy on its page in the App Store.
An opportunity to manage
The main advantage of apps for call recordings is the ability to manage the recording. Before buying a subscription, check for the following permissions:
Download a conversation into your iPhone's memory. If you decide to remove the application, all the recordings will remain with you.
Share recordings. The application should have buttons for quick sharing. This will save time if you have a busy schedule.
Name change. You should be able to change the name of each recording. Thus, you will not get confused in a large number of audio files.
Editing. Make sure you can trim the audio and save the clip.
Top 5 Call Recorder Apps for iPhone in 2021
Well, we figured out what characteristics are critical when choosing a call recorder. Let's look at five applications that occupy the top positions in the ranking. We will check the availability of the functions described above and sort them by rating.
1. Call Recorder iCall
The iCall recorder is the top application for recording conversations on the iPhone. The app's rating is 4.5 out of 5 and it has 500 reviews on the App Store. The iCall has fast and high-quality service and works by touching the "Record" button. You are provided to record calls with any duration or location. The application contains an unlimited number of files, it depends only on the memory of your iPhone.
We were pleased with the opportunity to manage their recordings and send them immediately after a conversation. You can use the trial version for three days if you choose a subscription for a week. The service is automated and constantly updated, so you are unlikely to encounter a malfunction. However, if you need help, customer support service is always at your service.
2. Unlimited Call Recorder
The application has almost 300 reviews and a rating of 4.2 stars. The creators offer a free version, but you should think about a paid one. This will allow you to record calls of any duration without additional charges. After the conversation, you can share the file through the available communication channels.
Of the positive differences, we noted the privacy policy of Unlimited Call Recorder. You can easily find it in the description of the application.
3. Recorder for iPhone
Like the previous application, it has free and paid versions. The application is rated 4.1 points and has nearly 2 thousand reviews. However, the advanced version has a little over 100 reviews. A subscription for a year costs $ 70, and it is higher than the prices of competitors.
However, this recorder is noteworthy because it is fast and does not cause crashes when working in the background.
4. Call Recorder Pro
This app also has a rating of 4.1 stars out of 5. However, we put it at the end of the list due to the limited number of minutes available. You can buy the version for $ 10, and use 300 minutes to talk. After that, you will have to pay ten cents per minute of recording. Despite the additional fees, recordings are limited and you can have up to 2 hours of a call recorded.
You cannot be sure that the recording will not end at an important point. Also, using Call Recorder Pro, you need to calculate the duration of the conversation so as not to buy extra minutes.
5. Google Voice Call Recorder
The application has about 5 thousand reviews, but the rating is only 3.7 stars. This will not be the best solution for recording calls, because it does not focus only on recordings. Using Google Voice, you cannot record outgoing calls. Users are also unhappy with the sorting of call recordings in their email. The application sends files to the folder with voice mails, which creates inconvenience.
Make your choice
A call recorder app is an optimal way to provide yourself with the necessary information without effort. Using Call Recorder, you have a relaxed conversation without having to fuss about finding a notebook and pen. This works by pressing a single key and does not interfere with the work of other applications.
When choosing a call recorder application, pay attention to its functions and the number of reviews. A professional app should allow the management and editing of recordings, as well as sharing it. In addition to it, make sure that the service is legal and that you have a privacy policy.
Each of these items is in the iCall Call Recorder application. Also, it has hundreds of positive reviews and a rating of 4.5 stars. Still in doubt? Choose a one-week subscription with a 3-days trial period. Make your life easier with iCall!