These applications make the reporter work more pleasant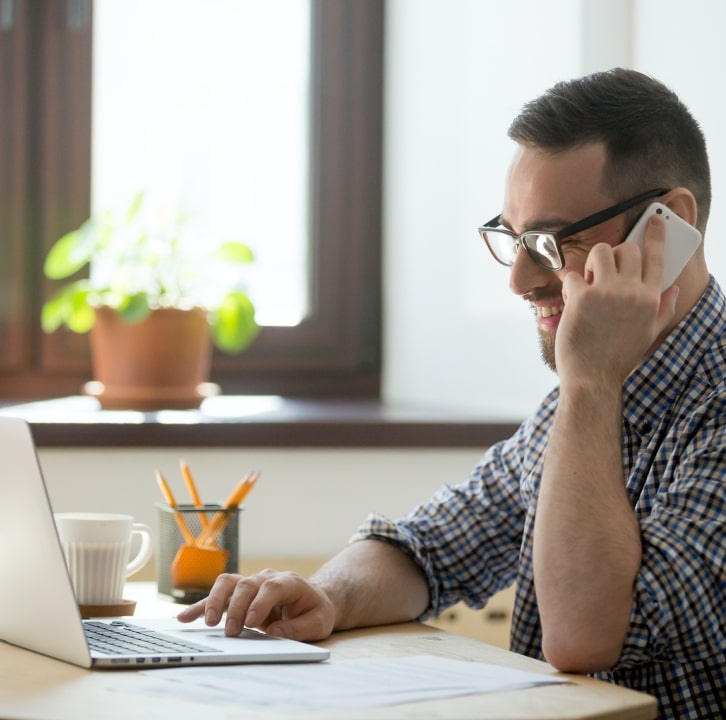 The life of journalists requires constant accessibility and willingness to create content. You need to be in touch, have a laptop and inspiration. After all, the idea for an interview or article can be born at any time. You constantly have upcoming deadlines, material for processing and publishing. To put it another way, being a reporter means living a reporter's life.
It's hard for journalists to relax because they always have an extra piece of work. Thus, you spend all day to complete the necessary task. If you add to these notifications from instant messengers, calls and scheduling entries, your head goes round. Due to the huge flow of information in your head a mess, problems with memory and managing your time.
What if there are applications that make your work easier and more productive? We have compiled the best apps with which you will become more concentrated and speed up the process. I agree that it would be cool to streamline your thoughts and facilitate the process of work. Let's find out how to make a breakthrough in a reporter's career.
How These Apps Will Help Me?
Each of the selected applications has an action object. Their task is to speed up the process of work and make your life easier. Such applications will take over part of your daily business, thereby saving time. Here are the problems you can solve with special apps:
Calls recording. You can set the automatic recorder for both incoming and outgoing calls.
Making notes while moving. Do not waste time on a routine if it can be automated.
Getting distracted while creating texts. Do the same amount of work faster.
Security and data protection. Keep correspondence without fear of information theft.
Working hours in social networks. Stop thoughtlessly surfing the networks. Optimize your time spent on the Internet.
Call Recorder iCall: an App to Save your Conversations
When you conduct an interview, most of the attention is focused on making notes and sorting information. Because of this, you cannot devote yourself to the conversation and increase sincerity between you and the interviewee. Why not use an app to record all your conversations?
Call Recorder iCall is an application for recording both incoming and outgoing calls. It automatically records calls of any duration, without requiring additional charges. You are provided to manage your recordings, edit and share them with the colleagues. It is also possible to subscribe for a week and use a three-day trial period.
Using a recorder for calls, you focus on the interview and don't think about notepad. This will help make the conversation coherent and coordinated. You are confident that you have a complete recording of the conversation and can process the file after the end of the interview.
Evernote: make notes faster
Pulling out a piece of paper and a pen every time you get ideas is not the best solution. You can be on the plane or forget the notebook at home, so use your smartphone is an optimal decision. Evernote is a suitable application to help you organize fleeting thoughts and make notes instantly.
Using this service, you can not only quickly sketch text, but also turn your voice into text. Thus, you are provided to prepare the text while moving or driving a car. The application synchronizes with your other devices when you have an Internet connection. The standard version is free, but this allows you to synchronize information only between two devices.
We recommend purchasing a subscription for $ 4 per month to test the application and evaluate its benefits.
Stop Getting Distracted With iA Writer
Working in Microsoft Word, you are distracted by dozens of text editing features. Instead of using all the inspiration in favor of the text, you choose the style and font size. We suggest leaving Google Drive to end, and choosing a simple writer with no frills. A suitable solution is to create text in iA Writer because this app is available on devices of all host systems.
This service improves productivity when writing an outline or draft. You direct the entire flow of ideas to paper without thinking about editing. Also, think about using time management apps. One of these is called Forest and allows you to distribute time for work and leisure. You will not be able to browse through pages on your phone when the application is activated.
Secure Your Conversations With Signal App
You will never be hurt by the superfluous security and confidence in data security. As a reporter, you must take care of the uniqueness and reliability of the information. If your conversations or SMS are viewed, the work will come to naught. However, antiviruses will not save you from hacking, therefore that is where Signal comes in.
That application is responsible for encoding incoming and outgoing messages and synchronizing chats. Using it, you will forget about the threat of your data being hacked or stolen. Get rid of worries and stress and keep working safely.
Optimize time spend on social networks
Social networks are an integral part of a reporter's work. You use them to measure interests, analyze the audience's point of view, and find new cases. However, when you open Twitter or Facebook, you spend a lot of time answering, sorting information, and managing notifications. To put it another way, you perform manual processes that can be automated.
IFTTT is an application that is responsible for notifying and sorting publications on Twitter. You can set up alerts when new posts appear on pages of interest. Also, that app will distribute posts with specific hashtags to different folders.
In addition to automating actions in social networks, it tracks new emails or messages. Rummaging through the settings, you will configure IFTTT and get rid of the routine analysis of notifications and posts.
Optimize the Time Spent on Reporter Work
To become a successful journalist, you must be responsible and productive. Being a reporter means devoting yourself to journalism. However, why not increase productivity and get time to relax?
With the help of selected applications, you will stop being distracted and will be able to complete tasks faster. This will increase the quality of work and make you more focused. Working as a reporter can cease to be debilitating and grueling. Let your work become easier and enjoyable!